Products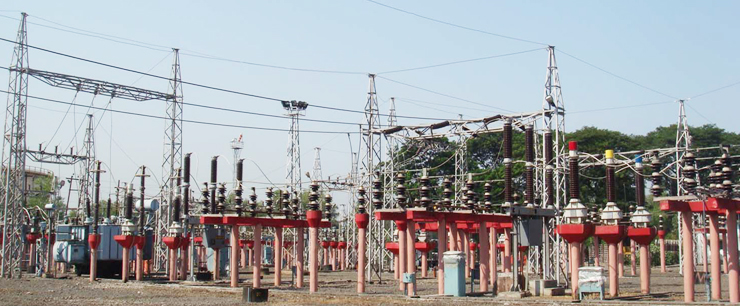 T&D Power Solutions Limited commenced its operations in 2011 and our products are well approved in Electricity Company of Ghana, Volta River, Togo, Benin, and Nigeria Power Authority.
Out of the multitude of opportunities arising from the immediate needs of the Power sector, T&D Power has identified the following specific areas of sustained focus, based on assessment of the market conditions, company's capabilities, the strength areas of their suppliers and associates.
Transmission and Distribution Sub-station Equipment – Supply, Erection, Commissioning, and Refurbishment/ Rehabilitation.
Medium and Low Voltage Consumer Energy Metering, for effective and tamper-proof revenue protection – Supply of state-of-the-art technology, training of field operators towards assimilation of the new technology.
Small and medium level projects in the Private Sector in Power Generation and Distribution.
Turnkey EPC Projects (Engineering, Procurement and Construction)
Execution of Metering Billing Management Projects for Utilities
Brief scope of activities for each of the above areas of focus:
Transmissions and Distribution Sub-station Equipment:
Transmission and Distribution Sub-stations are important nodal points in the distribution of power to various geographical zones and areas of Electrical Network. Power is evacuated and transmitted from Generating Stations at high and Extra high voltages (132kV, 161kV and 330KV) along the National Grid Transmission Lines. The Transmission Sub-stations are located at strategic nodes on the route, where the high voltages are stepped down to Medium level voltage, typically 33KV, for transmission to relatively shorter distances in urban and rural areas.

The Distribution Sub-stations are located in areas of high population for further distribution of electrical power at 11KV for short distances. At the Consumer destination this voltage is further brought down to 415V/230V via Distribution Transformers.

The various types of Equipment used in these Sub-stations are as follows:
Primary Equipment:

High and Medium Voltage Circuit-breakers (330/161/132/33KV)
High and Medium Voltage Isolator Switches (330/161/132/33KV)
High and Medium Voltage Power Transformers (2.5 MVA to 300 MVA)
Secondary Equipment:

Control and Protection Relay Panels for Circuit-breakers, Isolators and Power Transformers
Auxiliary Equipment such as Earthing and Station Supply Transformers, Battery Banks, Battery Chargers, Enunciators and Alarm Panels, Communication Consoles (PLCC/OFC) etc.
Distribution Transformers:

3KV or 11/0.415KV in various power capacities from 15KVA to 2500KVA
Power Factor Correction Equipment:

Shunt Reactors
Power Factor Improvement Capacitor Banks and Controllers
Establishment of Working Arrangement with leading global Manufacturers for supply of following equipments.
Meter Test Equipment: ZERA GmbH, Germany
Electronic Smart Meters: Secure Meters Ltd, India
Transformers: KOTSON, India
Meter Enclosures: Delhi Control Devices, India
Cables and Conductors: Ravin Cables, India
Transmission Line Towers: Aester Teleservices.
CT and PT: Pragati Electricals
Switchgears and Breaker Panels: Scheneider, Siemens
Power Transformers : CGL, India
Energy Metering and Revenue Protection:

T&D Power promotes high technology Electronic Energy Meters and Grid Meters for accurate and timely assessment of consumer energy charges. Our principles technology has proved successful in many developing countries including Africa.